If you want a straighter smile but aren't crazy about the idea of traditional braces, Dr. Paula J. Schmidt and Dr. Braiden Jorgensen have a solution for you. The Damon Orthodontics System can help give you the beautiful, straight smile you've always wanted – in as little as six months. Plus, Damon braces are more comfortable than traditional braces and won't cause the same pain or irritation.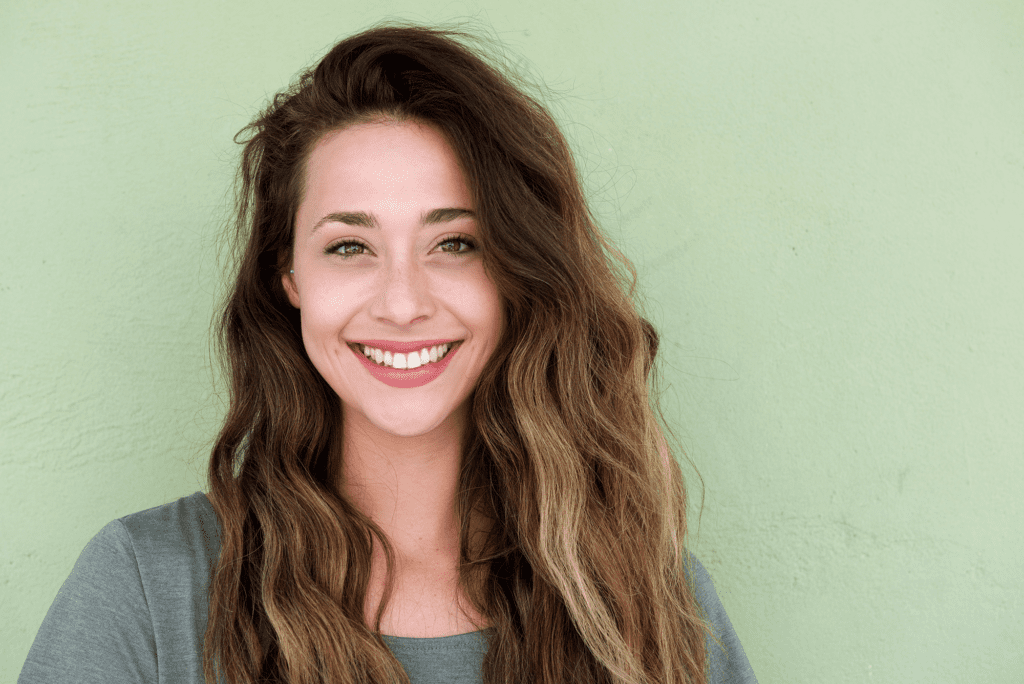 What is the Damon Orthodontic System?
The Damon System is an innovative new way to straighten the teeth quickly and comfortably. Traditional dental braces are composed of large metal brackets and various elastics. Damon braces straighten teeth up to six months quicker than conventional braces and leave teeth healthy and beautiful.
Before the adhesion of traditional braces, a tooth or multiple teeth often need to be removed to create space. Damon braces can be affixed without removing healthy teeth because this system naturally uses the body's biological forces to create space.
Why Should I Choose Damon Braces?
Damon braces use a unique type of technology to optimize the straightening process. Traditional archwires are replaced with lighter, shape-memory, self-ligating wires that need no tightening. There are no elastics, no ties, and no palate expanders.
The Damon Orthodontics System reduces the friction each tooth experiences by incorporating a sliding mechanism. Teeth can move gently into alignment without discomfort.
Here is a list of some of the key advantages associated with Damon braces:
Better facial aesthetics
Reduced treatment time
Improved hygiene
Fantastic results
Comfort
Reduced amount of dental visits
What Makes the Damon System Different?
The Damon System differs from traditional braces systems in many important ways:
Self-ligating braces: Damon braces are passive and completely tie-less. The usual elastics and metals are replaced with unobtrusive sliders. Not only does this mean that there is nothing for the dentist to "tighten," but it also means less chafing on the lips and inner cheeks.
Shape-memory wires: Traditional braces require a heavy archwire to link the brackets and assert pressure on the teeth. The Damon System replaces this with a hi-tech lightweight shape-memory wire. This wire is designed to move the teeth quickly by working in conjunction with natural bodily forces.
Long-term planning: Damon dentists use computers to project what the face might look like in 10, 20, and even 30 years. The imaging is beneficial when planning treatment because changes to the teeth can affect the whole face.
Healthy teeth: Damon brace brackets are much smaller than traditional brace brackets. They are designed to reduce plaque build-up around the brackets and make home hygiene much more manageable. Plaque build-up can quickly lead to decay – especially for those wearing braces, making easy cleaning even more critical.
Is Damon Orthodontics Treatment Expensive?
We will provide upfront estimates during your consultation period, as the cost of Damon Orthodontics can vary from patient to patient. The good news is that the Damon System is often comparable to traditional orthodontic treatment in price, including regular braces and Invisalign. Even if the initial investment is higher, the long-term results are usually worth any extra expense. In addition, Damon braces tend to require fewer dental visits, which can save money in the long run.
At Dental Care of Jackson Hole, we work with most insurance providers. We also participate in the CareCredit financing option to help patients manage dental costs.
Contact Us Today For Straighter Teeth in Jackson, Wyoming
With Damon braces, you can achieve your perfect smile without sacrificing comfort or convenience and in record time. You won't have to worry about food getting caught in your braces or having a "metal mouth."
Schedule a free consultation today and see how the Damon System can work for you!
*All services are performed by a General Dentist and or Registered Dental Hygienist